A obra e a contribuição teórica de Ruy Mauro Marini (1932-1997) são os temas desta página de marxismo21. Abre este dossiê um artigo do autor sobre os impasses e os desafios que, hoje,  se colocam na retomada da luta pelo socialismo. Por sua vez, Carlos Eduardo Martins, professor da Universidade Federal do Rio do Janeiro e empenhado estudioso da obra de Marini – num breve texto elaborado especialmente para o blog – busca sintetizar as principais contribuições teóricas do cientista social brasileiro para o pensamento crítico na América Latina. Outros textos de Marini, informações de acervos e fontes para o conhecimento de sua obra, artigos e trabalhos acadêmicos completam este conjunto de materiais em torno do cientista social que – talvez pelo caráter comprometido e revolucionário de sua obra – ainda permanece ignorado e pouco debatido, inclusive  nos meios intelectuais e acadêmicos de seu país. Prova eloquente disso é a singular observação: se alguns textos de Ruy Marini (ou alusões à sua obra) se encontram em revistas brasileiras de esquerda, inexiste um único artigo desse autor (ou sobre sua extensa produção intelectual) em revistas universitárias do país.
Agradecendo a colaboração de Carlos Eduardo Martins, deve ser creditado a Danilo Martuscelli, membro do comitê editorial de marxismo21, a organização deste dossiê.
Editores
*****
Duas notas sobre o socialismo *
Ruy Mauro Marini
A crise em que o movimento socialista ingressou desde meados da década passada, especialmente no Ocidente, pode ser objeto de duas considerações. A primeira consiste em não perder de vista que essa crise é parte de um processo teórico e prático no qual se articulam os distintos movimentos que, no plano das idéias e da luta social e política, realizaram a crítica do capitalismo como modo de organização da vida social. De Sismondi à esquerda ricardiana, de Owen a Marx, de Kautski e Hilferding a Lenin, Rosa Luxemburgo, Trotski e Gramsci, a teoria socialista revelou os fundamentos da economia capitalista e da sociedade burguesa; evidenciou a perversidade estrutural e a expropriação do trabalho social que elas propiciam, e armou ideologicamente os povos que contra elas lutaram.
Têm sido muitos esses povos, desde os operários parisienses de 1871 e os destacamentos operários-camponeses da Rússia até as massas espoliadas da China, Cuba, Vietnã, Angola, Nicarágua. Mais de um terço da humanidade optou, em seu momento, pela recusa ao capitalismo e em favor do desenvolvimento social orientado para a supressão das desigualdades de classe e para a implantação de uma democracia radical de massas. Sob essas bandeiras, e ainda suportando o isolamento e as agressões
internacionais, partindo de um atraso econômico e social sem paralelo entre as potências ocidentais, a União Soviética conquistou, em pouco mais de trinta anos, uma posição destacada no cenário mundial. Em todos os países que tomaram esse rumo, as necessidades básicas da população em matéria de educação, saúde e alimentação se viram satisfeitas e acabaram as agruras e o desemprego.
Portanto, não é fácil apagar o socialismo da memória dos povos e muito menos convencer a imensa maioria da humanidade, para a qual a solução dessas questões aparentemente elementares ainda continua pendente, de que o socialismo foi somente um equívoco dos que não haviam compreendido que a história acabou. Para esta humanidade explorada e carente, a história nem sequer começou. O camponês do Nordeste do Brasil tenta ingressar nela todos os dias, amontoando-se em paus-de-arara que o conduzem às regiões mais prósperas do Sul, para descobrir, nas favelas do Rio de Janeiro ou de São Paulo, que continuam lhe negando a entrada.
A segunda consideração referente ao que se passou com o socialismo implica perguntar se a crise do chamado "socialismo real" ou, mais precisamente, europeu, invalida e encerra essa busca de formas superiores de organização social, a que assistimos há quase dois séculos, ou apenas representa mais um desses momentos de autocrítica radical que marcam a história do socialismo e dos quais este ressurgiu com uma criatividade renovada. Foi assim após a derrota da Comuna de Paris e a dissolução da Associação Internacional de Trabalhadores que, em pouco tempo, foram seguidos pela difusão do socialismo na Europa e a fundação da Segunda Internacional. Foi assim quando, face aos acontecimentos da Primeira Guerra Mundial e a divisão da Segunda Internacional, se assistiu à primeira revolução socialista vitoriosa na Europa e à criação da Internacional Comunista. Foi assim depois de Ialta, quando, insurgindo-se contra os limites que lhes foram impostos pelo compromisso estabelecido entre Estados Unidos e União Soviética, os iugoslavos e os chineses proclamaram seu direito à revolução socialista. Foi assim na América Latina, até que o povo cubano rompesse com supostas improbabilidades teóricas e geográficas e, em todo o mundo, até que o Vietnã apontasse com o dedo a nudez do imperialismo.
É porque sabia disso que Marx pôde comparar a revolução socialista com a toupeira, que passa boa parte de sua vida trabalhando as entranhas da terra. É por isso, também, que, em períodos como este, ele afiava a arma de sua crítica, dedicando-se à sua principal obra, ao mesmo tempo que se comprometia inteiramente com as novas formas que, com os partidos operários, assumia o desenvolvimento do socialismo na Europa. Guardadas as proporções, este é o exemplo que nos deve inspirar. ler mais
* Texto publicado em Lutas Sociais, vol. 5,  1998.
*****
O legado de Ruy Mauro Marini para as Ciências Sociais
Carlos Eduardo Martins
Ruy Mauro Marini foi um dos principais cientistas sociais latino-americanos. Sua obra é marcada por uma profunda criatividade que se expressa no rigor do uso dialético do método marxista para compreender a realidade latino-americana e o desenvolvimento da economia mundial. Ao fazê-lo, o autor redefine as leis gerais da acumulação do capital desdobrando as categorias abstratas na realidade concreta, seguindo o plano de Marx nos Grundrisse, onde este nomeava cinco níveis de aproximação do pensamento à realidade para reconstituí-la como concreto espiritual: a) as categorias básicas da realidade (território, população etc); b) a definição das principais categorias internas da sociedade burguesa (capital, trabalho e renda da terra) c) a síntese destas relações no Estado; d) as relações internacionais de produção; e e) o mercado mundial e as crises.
 Partindo de uma totalidade mais ampla do que a teorizada pelo pensamento eurocêntrico, que via a Europa Ocidental a partir de suas relações internas e o mundo como um espaço a ser ocupado por seu desdobramento externo, Marini inclui no conceito de economia mundial, as relações internacionais de produção e o mercado mundial, inscrevendo aí centro, periferia e os países socialistas. No âmbito destas relações se constitui o padrão mundial de reprodução do capital e o lugar que nele ocupa a América Latina e seus países, ou a Europa Ocidental e os Estados Unidos, por exemplo. Entre os temas que o autor abordou em sua obra estão o capitalismo dependente e sua especificidade, as questões da transição ao socialismo, o balanço do pensamento social latino-americano e a análise dos processos de globalização.
Em sua análise do capitalismo dependente, o autor desenvolve conceitos de enorme fecundidade para a interpretação dos processos de acumulação de capital na América Latina. São os conceitos de superexploração do trabalho, subimperialismo, Estados de contra-insurgência e Estados de quarto poder.
O conceito de superexploração do trabalho designa a queda dos preços da força de trabalho por debaixo de seu valor e pode ocorrer através de três mecanismos:  redução salarial, elevação da intensidade de trabalho ou aumento da jornada de trabalho, ambos sem o aumento da remuneração equivalente à maior utilização e desgaste da força de trabalho. Segundo Marini, a superexploração é o resultado de compensações que visam neutralizar transferências de mais-valia dos capitais de menor intensidade tecnológica para aqueles que desfrutam de situação monopólica. Estas transferências se originam nos processos de concorrência inerentes à circulação do capital e são impulsionadas, principalmente, pela mais-valia extraordinária, mas também pelos preços de produção. A mais valia-extraordinária assume uma forma intersetorial concentrando progresso técnico no segmento de bens de consumo suntuário e criando demanda para a expansão de suas mercadorias pela substituição de força de trabalho por maquinaria. Desta forma, sustenta os seus preços, apesar de desvalorizar individualmente o produto.
No capitalismo dependente, a mais-valia extraordinária, objetivo por excelência do capital, assume forma extrema pela associação tecnológica entre o grande capital local e o capital estrangeiro. Estabelece-se com isso uma dupla forma de apropriação de mais valia: a) no âmbito da economia dependente, que incide sobre as médias e pequenas burguesias em favor dos monopólios tecnológicos e financeiros internos; b) da economia dependente para a economia internacional, em função do intercâmbio desigual, das remessas de lucros, dos pagamentos de juros e amortizações da dívida, fretes internacionais e serviços de diversos tipos, que representam diversas formas de transferências de mais-valia para monopólios internacionais.
Estas formas de apropriação de mais-valia na economia dependente implicam a reação da média e pequenas burguesias para manter suas taxas de lucro via superexploração do trabalho, uma vez que não conseguem neutralizá-la via desenvolvimento tecnológico. Neste sentido, restringem relativamente ou absolutamente a produção de bens de consumo necessário, reorientando parte da mesma para o setor de bens de consumo suntuário onde está concentrada a mais-valia extraordinária. Tal expediente significa um processo de monopolização e destruição de capitais no segmento de bens de consumo necessários, ao tempo que cria um padrão de específico de regulação do mercado de trabalho, de que se aproveita a burguesia monopólica, uma vez que os setores que estão abaixo das condições médias de produção e condicionados pela situação monopólica, são os responsáveis pela maior parte da geração de empregos. ler mais
******
Fontes para pesquisar a obra de Ruy Mauro Marini 
Textos de Ruy Mauro Marini
Textos sobre aspectos da obra de Ruy M. Marini
A atualidade do pensamento de Ruy M Marini, Pierre Salama
 acesso
O pensamento social e atualidade da obra de RMM, C. Eduardo Martins
 acesso
A interpretação marxista de Ruy Marini, Adolfo Wagner
 acesso
Estado no pensamento político de Ruy Mauro Marini, José C. Mendonça
 acesso
Superexploração do trabalho e acumulação de capital, C. E. Martins
 acesso
A superexploração da força de trabalho no Brasil, Mathias S. Luce
 acesso
A atualidade do conceito de superexploração do trabalho, Fábio M. Bueno e Raphael Seabra
 acesso
A teoria do subimperialismo brasileiro, Fábio M. Bueno e Raphael Seabra
 acesso
 O atual resgate crítico da teoria marxista da dependência, Marcelo Carcanholo
 acesso
A trajetória da teoria marxista da dependência no Brasil: um não-debate, Fernando Prado
 acesso
A economia política do subimperialismo, Mathias S. Luce
 acesso
La dependencia a debate, Roberto López
 

acesso

RMM: dependência e intercâmbio desigual, João Machado
 acesso
 Trabalhos acadêmicos em universidades brasileiras
| | |
| --- | --- |
|  A teoria do subimperialismo em Ruy Mauro Marini, Mathias Luce | acesso |
| O capitalismo dependente brasileiro:  o debate entre Fernando Henrique Cardoso e Ruy Mauro Marini | acesso |
| Um estudo sobre a vertente marxista da dependência, Maira Bichir | acesso |
Duas obras recentes sobre a obra e vida de Ruy Marini
A América Latina e os desafios da globalização, vv. aa.
Ruy Mauro Marini: vida e obra, R. Traspadini e J.P. Stedile
April 26, 2014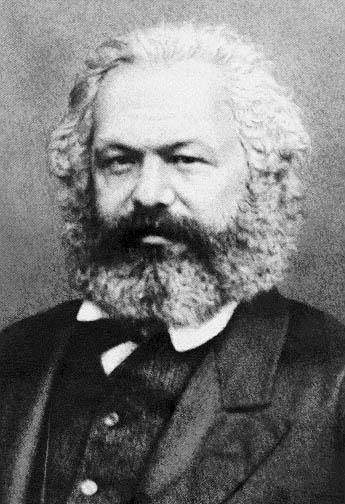 We are intrigued by the Lawrence & Wishart statement on the Marx Engels Collected Works published on April 25, 2014 via their web site. The reaction of the "Marxist community" at large has been wholly negative to the actions — completely legal — by L&W, asking the Marxists Internet Archive to take down the L&W copyrighted material. We would have preferred they allow us to continue to keep them on line. These first 10 volumes were published between 1975 and 1978. L&W have undoubtedly recovered their costs and then some from these early editions.
All users of the MIA and readers of L&W material should be aware that the MIA have stayed clear from the recent grass roots campaigns that were organized by thousands of leftists and Marxists in response to L&W's demand. We have never suggested that other translations of Marx and Engels that are in the public domain are under threat by L&W. We have assured readers that a large portion of these writings are in the public domain and will remain on the MIA web page. Others outside of MIA's collective of volunteers may have been "spreading panic" (though most get what is going on by now), but not us; the MIA collective itself is fully aware of what is demanded by L&W. But we do have a political difference with L&W over the MECW and the issue of institutional prerogatives that we feel should be known and discussed publicly.
Firstly, we praise Lawrence & Wishart, International Publishers and Progress Publishers for venturing into this project in the early 1970s, resulting in the MECW. It is, and continues to be, a phenomenal contribution to the history of the workers movement generally and to Marxism specifically.
However, the L&W staff write:
"We are currently negotiating an agreement with a distributor that will offer a digital version of the Collected Works to university libraries worldwide. This will have the effect of maintaining a public presence of the Works, in the public sphere of the academic library, paid for by public funds. This is a model of commons that reimburses publishers, authors and translators for the work that has gone into creating a book or series of books."
We disagree. Removing them from generalized Internet access and bouncing the MECW 'upstairs' into the Academy is the opposite of "maintaining a public presence of the Works." It restricts access to those having current academic status at a university that is subscribing to the service. This is the same as for readership of learned journals. It is not public access. This is the opposite of the general trend toward making things available for free on the Internet. What L&W argues is truly a cognitive disconnect of major proportions. It also destroys the enhanced functionality which MIA gave to the MECW material, embedding it with the writings of other Marxists.
The MIA existed from the get-go because we wanted to open up the privileged, access-only libraries at universities — where the writings of Marx and Engels were mostly lodged — and make them available to anyone with a dial-up modem (the prevalent form of internet connection in the 1990s). The Internet, far from being simply a "… consumer culture which expects cultural content to be delivered free to consumers…" as L&W argues, is a new media for information.— Specifically, the history of the workers movement should in fact be "free."
By making these works free, we have vastly increased access to these important writings everywhere in the world and by virtually anyone in the world. Hitherto, the restrictive and cost-prohibitive published versions of these works prevent those who would benefit most from using them from any access whatsoever. Putting them online at a university-only setting only ghettoizes them to the elite with access to such an institution. Which is not "public" by any means.
L&W's statement suggests that allowing the MIA to continue to put up volumes 1 through 10 of the 50 volumes would significantly impact L&W's finances in a negative manner. It's unclear if this was already the case as far back as nine years ago when L&W granted us permission to put online these works in the first place or this is a new revelation. L&W writes "It makes no profits other than those required to pay a small wage to its very small and overworked staff, investing the vast majority of its returns in radical publishing projects, including an extensive and costly (to L&W) programme of free e-books. Without L&W and the work which its employees have invested over many years, the full collected works of Marx and Engels in English would not exist. Without the income derived its copyright in these works, L&W would not exist."
It remains unclear what kind of income L&W derives from the sales of the volumes of MECW and how much it obtains from sales of more contemporary authors. Publication by the MIA does not compromise income to L&W from licensing use of the material in commercial publications. In fact, there is no doubt that MIA enhances this income. There is no doubt that the masses of the students of Marxism owe L&W a lot for their publishing efforts, however. But now, L&W is literally asking the world, to not use the Internet for these first 10 volumes of the Works but to have to travel to universities in order to study or even casually look at these writings. These writings, the translations of which were paid for by L&W, International Publishers and the state supported Progress Publishers, do in fact belong, politically, to the world and not an institution; not in a legal sense, but in moral and political senses. Moreover, L&W knows this. The MIA would be the first group to support the cost recovery of the publishing efforts for MECW. It is highly likely that this effort, started 40 years ago, has more than paid for these volumes. Note: the MIA is not demanding or asking for all the MECW, but these first 10 Volumes, to be placed for all to see and use. We believe that yes, this is more important than the institutional prerogatives of one publishing house.
It is true that L&W is in the tradition of other communist & leftist publishing houses. That tradition, by and large, provided inexpensive, shortened versions in pocket-book form of the writings of Marx, Engels and Lenin. This particular tradition went by the wayside a long time ago. Though we commend L&W for publishing in free e-book format (as does the MIA) the point was to distribute to workers and youth the works in question, not to restrict their use by higher and higher prices and taking away an easy access to them. The point of any communist publishing house, which the MIA lives up to, is to assure the widest distribution of these works, not, again, to restrict them. That is the opposite of communist publishing. The money spent on publishing should be recovered. We have no disagreement on this. We even defend this and advocate it. But this is not what is at question here.
We also don't believe that allowing access to these first 10 volumes is something that would hinder sales, either of the first 10 volumes or the future digital distribution to universities that L&W is suggesting is its target consumer. We think in fact — and this is born out by discussion in the publishing world — that allowing free Internet access to some of these works would actually increase sales, not hinder them. The MIA have played a role in publicizing and supporting such sales in such a case as this and would welcome discussions on how we could continue working along these lines. It should be noted that many volumes of the entire MECW are in fact sold in excellent condition by many used booksellers. Do these cut across L&W sales? Likely they do. Thus, this digital product of L&W wants to offer universities is at best a niche product and wouldn't help sales of their hard copy volumes of the MECW. It is in fact a completely different product only competing itself with the existing stocks of full priced volumes of the MECW.
We hope to continue this discussion.
David Walters, on behalf of MIA